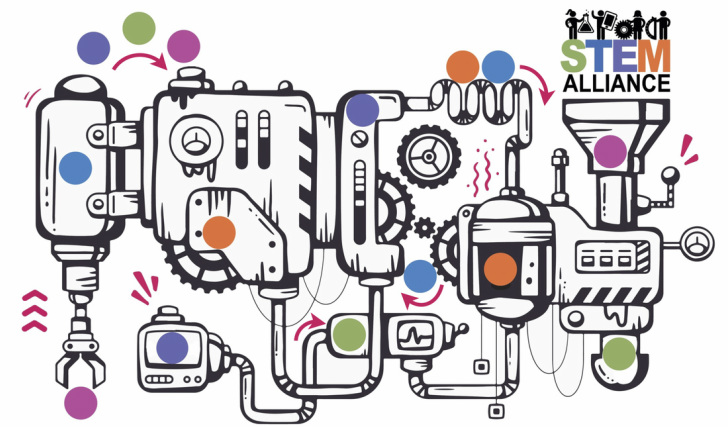 In just three years, our momentum has been tremendous! Now we need your
financial support to accelerate our work and meet rapidly growing demand.

We are a 501(c)3 organization. Donations are tax deductible and we accept matching gifts.
MAKE A ONE TIME OR RECURRING DONATION TODAY!
PICK A LEVEL OF SUPPORT OR CHOOSE YOUR OWN.
OR MAIL CHECKS MADE PAYABLE TO:
STEM Alliance of Larchmont-Mamaroneck
P.O. Box 528, Larchmont, NY 10538
EIN # 46-0973552

CLICK HERE for the complete STEM Alliance Fact SheetCLICK HERE for last year's Calendar of Activities
Watch this slide show to see how your money servesthe needs and passions of our students and community.



We are grateful to the following Founding Friends:

Cecilia Absher & David Katz
✦
Peter Atkins
✦
Jill Bock & Andrew Dresner
✦
Jo & Catherine Carney
✦
The Chapin FamilyDerhammer-Hill Family
✦
Andrew & Ximena Francella
✦
Margaret & Patrick Kaufer
✦
Antonella Kauffman Rob Kindel
✦
Lauren Lambert
✦
Juliet Lesser
✦
Douglas McKeige
✦
Jo Anna Noble
✦
Ann O'Connor
✦
Aine SantryJill Simpson
✦
Paul Slesinger
✦
Chris Templeman
✦
Wendy Zoland